THIS SITE IS LIMITED, THE COMPANIES AND PARTS LISTED ARE ONLY A FEW THAT WE REPRESENT. CONTACT US FOR HELP IN FINDING THE RIGHT PART THAT YOU REQUIRE.
We Are Proud To Say, That Over 75% Of Our Products
Are American Made!!
ALTMANS! HERE NOW
We are the company that purchased Altmans Inventory so let us help you today
SHERLE WAGNER
WE ARE PROUD TO BE ONE OF THE TOP COMPANIES RECOMMENDED BY SHERLE WAGNER FOR PARTS, REPAIRS AND REFURBRISHING.
WE OFFER OEM REFINISH /REPLATING
DON'T REPLACE, REFINISH IT!
LET US BRING YOUR TRIM BACK TO LIFE
WE HAVE IT
SEND US A PICTURE - of your item on a flat surface beside a ruler include overall length and both ends then email it to us
Our inventory is so large we are still working on preparing it for the web
HOME SPECIALS TERMS CONTACT USCC
Please click on a link above to view the page
It's Great To Be Green!
We are proud to announce that we are a Green Company doing our part to save the Earth for future Americans. Auburn Bath International does it's part by recycling and reusing all products.
We are 100% compliant with Federal law, E.P.A. & N.S.F.
Safe Drinking Water Act
Federal law: S3874
Amendment: 1417
California low lead law: AB1953
Vermont low lead law: 193
Which prohibits all parts that are manufactured for drinking water to contain less then 0.25% lead in pipes, fittings, and fixtures used to convey drinking water on wetted surfaces.. We strictly enforce this law to ensure your safety.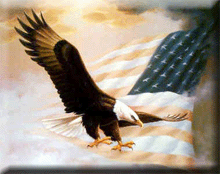 About Us
We are a United States Company that carries over 100 manufacturers and well over 30,000 parts from, high end plumbing fixtures to parts for newer to older plumbing. Our company has over 50 years of knowledge in this field and is ready to solve that issue of what it is or was, from that tarnished faucet to that leaky part you can neither name or find at your local hardware store. We are able to refinish your faucets in a variety of finishes gold, brass, nickel and chrome. Porcelain cracked or yellowed with age send it to Us and let us take the challenge of amazing you with new handles that match or are so similar you won't be able to tell the difference. Our parts specialist is a genius at matching, remaking and repairing hard to find, obsolete, and just plain odd parts. He has been in this field for over 50 years. Call and talk to a team member in our sales and order department.
Please click below to Read about our terms & conditions
CONTACT US
Phone: (760)369-1196 or Worldwide 1-800-537-7239
Fax:(760)369-1197
Please click on a link below to contact Us:
or
E-mail Us At: auburnbathintl@hotmail.com
Most orders ship within 24 hours!!
MasterCard, Visa & Discover
Gladly Accepted

We don't want all the business just yours!